Plots 1-3 Low Farm - Go Eco Renewables
Plots 1-3 Low Farm - Go Eco Renewables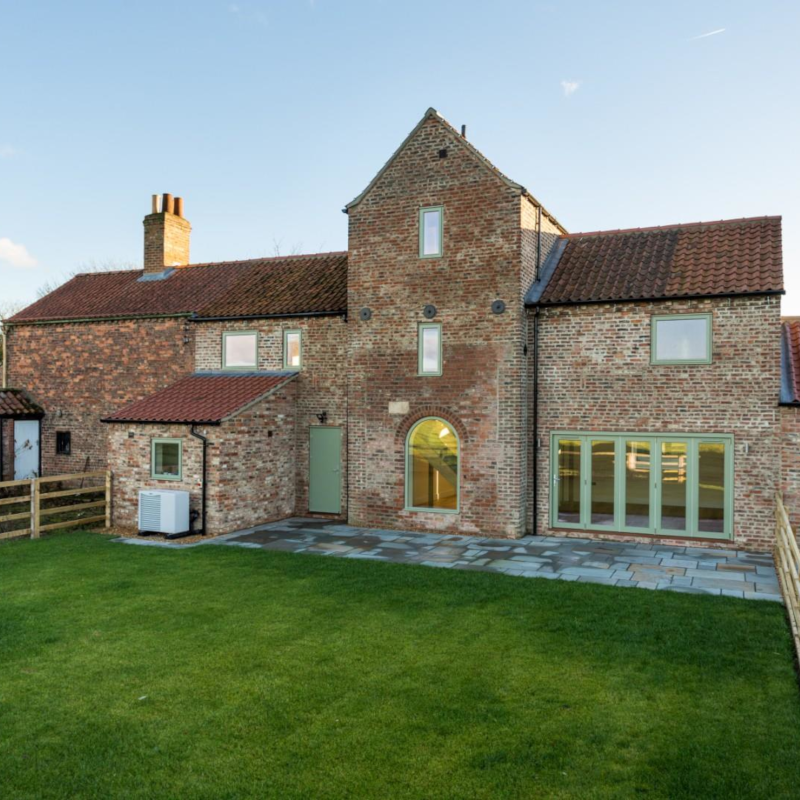 Low Farm which was formally part of a local farm, consisted of several agricultural barns dating back to the 19th century. Following interest in the site, Selby District Council granted planning permission for the change of use and conversion of the existing brick barns into two individual dwellings with a detached house to one side of the site.
The plans allowed for a sizeable 4 bedroom 2 story barn, a single story 2 bedroomed barn and a new 4 bedroom detached house. An air source heat pump and underfloor heating to the ground floors for each plot was incorporated into the design specifications.
Our customer, Go Eco Renewables was appointed to install the Air Source Heat Pumps and Underfloor Heating to all three plots. Upon receiving the plans for the project, Luxusheat set to work on preparing a bespoke system design for each of the plots working closely with Go Eco Renewables to ensure that the design specification was adhered to.
The existing floors were removed so Luxusheat quoted and designed a traditional screed system running on 150mm centres over a combined total floor space of over 210sqm.
Go Eco Renewables laid the MLCP pipework using our staple system in preparation for the screed to be laid with the floor finish for each of the plots specified tiles for the kitchen & utility room and an oak hardwood flooring to the rest of the ground floor. Finally, Heatmiser Neostats were installed which allows the homeowners the option to install the Heatmiser Neo-Hub retrospectively to give the thermostats internet access allowing them to be able to control the underfloor heating remotely both in and out of the home.